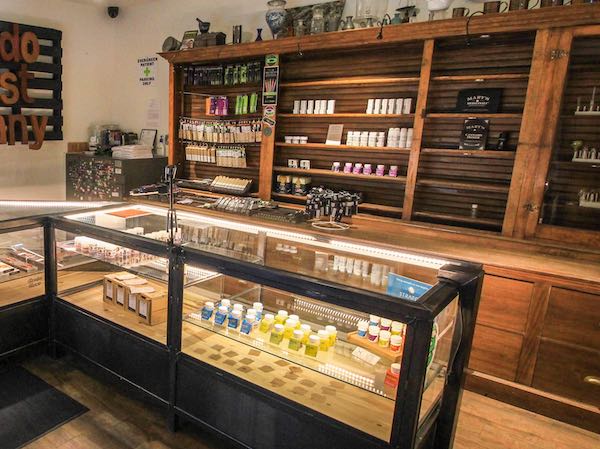 Photo by
@xelaperson
on
Unsplash
Begin Your Cannabis Therapy
This guide is focused on those who are unfamiliar with medical marijuana products and are looking for some guidance before making a dispensary visit. For local dispensary locations and contact information, please visit our Space Coast Dispensary Locator Tool
Before Your First Dispensary Visit
1. What symptom(s) are you trying to alleviate? For example:

General all day pain relief or something to ease the pain as needed?
Something to put you asleep or to keep you asleep?
Rescue products to relieve sudden stressors, aches or pains?

Document the medical symptoms you want relief from.

2. Think about your daily routine and how cannabis therapy can help it go smoother:

If you have a busy day like work or running errands where you need to stay sharp, focus on products that help you feel uplifted and energized, not drowsy - Daytime products.
On the other hand, if you need help falling asleep or relaxing at the end of the day, focus on ones that promote a calming effect - Nighttime products.

3. Which routes do you prefer?

Are you comfortable with inhalation (vape or smokable)?
Tincture drops to take orally?
Looking for something to relieve isolated pain, like a cream or lotion?

4. How much to take and how often?

You have to adjust the dosage and frequency based on the product(s) you purchase.
Ask the dispensary rep for the recommended dosage for the product(s) you purchased.
Consider starting a little lower than what the rep tells you, they use a standard recommendation that may be a little high for new patients.
For more details on dosing, please check out our Dosing Guide.

5. Review some dispensary online product listings to become familiar with what's available.
6. Pay attention to the ratios of CBD to THC in the products. This will be very important when deciding on your first products to buy.
7. Don't rely too much on Sativa, Indica, or Hybrid labels, just ask the dispensary rep: "will this make me drowsy" or "will it keep me uplifted and energized". Tell them what you want to achieve and make sure it compliments your daily routine.
8. At this point if you're still lost, you're not alone. WIth this being such a new form of therapy in our area, it can be a little too much for most of us. Have an idea about which products you'd like to start with, then, when you make that first dispensary visit, it will be an exciting learning experience!
It's all about your goals and how to get there through the right products.